Download Syllabus
Prototyping for Digital Experiences
Low-fidelity prototyping methods for digital products and services
Prototyping for Digital Experiences
Low-fidelity prototyping methods for digital products and services
Preview Course
Go Deeper with Certificate Programs
Take your design thinking skills further with a certificate program:
Meet Your Instructors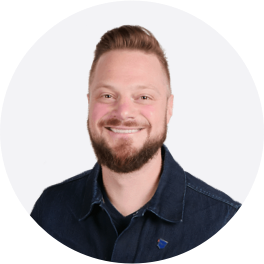 Chris Nyffeler
Former Design Director at IDEO
While at IDEO, Chris guided a community of visual, systems, and user experience designers, as well as software developers. He has pushed the craft of interaction design forward in the consumer web, mobile, e-commerce, digital health, and social media industries, and has earned multiple patents and awards. Chris holds a B.A. in Graphic Design and Art History from the University of Florida.
More About Chris
Deepen Your Learning
Downloadable Workbook
Receive a workbook with reflection questions, instructions for activities, and supplemental resources from the course.
Practical Activities
Learn activities and mindsets you can build into your work and share with your team to make digital ideas tangible and iterate your concepts.
Prototyping Plan
Design a prototype for your digital idea, test it with users, and reflect on what you learned, then craft a plan to communicate your idea with stakeholders.
Certificate of Completion
After completing the course, receive a certificate of completion.
Learn more about the
IDEO U Learning Experience
Frequently Asked Questions
Loved by Learners Across the Globe
Prototyping for Digital Experiences
Self-Paced Course
"This course lowered the barrier to start making prototypes and to actually feel the power of how much prototypes can communicate."
Prototyping for Digital Experiences
Self-Paced Course
"The courses offer knowledge and skills applicable to multiple audiences. They enable you to enhance and build upon existing knowledge and skills, think more broadly and deeply about the 'customer/client' experience, think outside your own industry, and own the belief that everyone can be creative."
Prototyping for Digital Experiences
Self-Paced Course
"I loved the workbook and will refer back to it for years to come."
Prototyping for Digital Experiences
Self-Paced Course
"The learnings from this course are very important from a product-building perspective."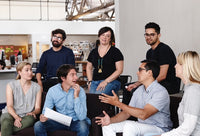 Enroll As a Team
The practice and application of design thinking, innovation, and creativity is highly collaborative and team based—which is why we believe that learning is better together. Take a course as a team and develop new skills and mindsets, have deeper discussion during course kickoff and debrief sessions, and build a shared understanding.
How to Enroll as a Team