Businesses Designed in Collaboration with IDEO
Go Deeper with Certificate Programs
Designing a Business is part of two certificate programs:
Meet Your Instructors
David Schonthal
IDEO Venture Advisor
David has been a practitioner of entrepreneurship, design, and innovation for over 20 years. He is a Professor of Innovation & Entrepreneurship at the Kellogg School of Management. He currently serves as an Operating Partner at 7Wire Ventures and a Venture Partner at Pritzker Group Venture Capital. Additionally, he co-founded MATTER, a healthcare technology incubator, and is an advisor at IDEO-affiliated venture capital fund Design for Ventures. David earned an MBA from Northwestern University and a B.A. in International Relations from Boston University.
More About David
Kerry O'Connor
Former Design Director and Business Designer at IDEO
At IDEO, Kerry worked on developing new and sustainable ways to monetize innovations. She co-founded Materna Medical, a medical device startup focused on maternal health, and lectures at the Stanford d.school. Kerry holds a B.A. in Anthropology from Boston University and an MBA from Stanford University.
More About Kerry
Amy Bonsall
Former Senior Design Director of Venture Design, IDEO
Amy helped clients and design teams bring innovative new ventures to market. She is a mentor to startups in the tech and wellness worlds, and has advised at accelerators in Singapore and Brazil. Amy earned an MBA from IMD in Switzerland and holds a master's degree in electrical engineering.
More About Amy
Frequently Asked Questions
Collaborate with a Global Community
Work with Expert Coaches
Our teaching team has extensive applied industry knowledge. They'll help deepen your understanding and application of the course content by facilitating written discussions, live video moments, and assignment feedback.
Expand Your Network
Join virtual live discussion groups for deeper conversation, reflection, and connection led by teaching team members and available multiple times a week across time zones.
Receive Feedback
Gain tips, techniques, and a downloadable feedback guide; and share and receive feedback on assignments from peers.
Learn more about the
IDEO U Learning Experience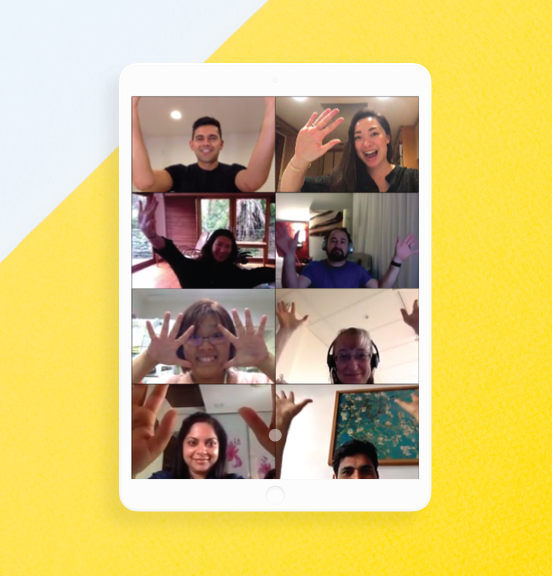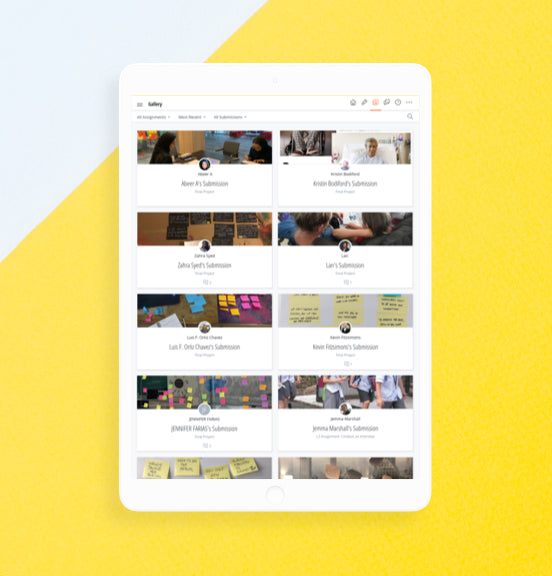 Loved by Learners Across the Globe
Designing a Business
Cohort Course
I found the IDEO U Designing a Business course to be very relevant and useful during the launch phase of my business and will continue to use the insights gained during the course as I develop and iterate the business moving forward. I have already recommended the course to one of my clients who has enrolled and will continue to recommend it.
Designing a Business
Cohort Course
"Simple and elegant course, but powerful impact. Just being introduced to the business blueprint was an aha, and knowing that each piece is always a working prototype. More specifically, I had no idea that channels can be made into so much more (e.g. transforming the customer experience) than just something static."
Designing a Business
Cohort Course
"The course is carefully designed to make the learning experience easy to understand and practical. Also the community conversations are a valuable way of sharing knowledge, getting feedback, and networking."
Designing a Business
Cohort Course
"The videos were informative, short, factual, and applicable to real-world examples. All the material was memorable by using case study examples. The structure of the Assignments Workbook was a great process to follow and learn; you work through sections of the blueprint, make adjustments after each lesson, and then tie it all together in the end to make a refined business plan."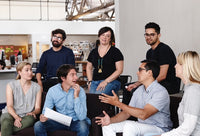 Enroll As a Team
The practice and application of design thinking, innovation, and creativity is highly collaborative and team based—which is why we believe that learning is better together. Take a course as a team and develop new skills and mindsets, have deeper discussion during course kickoff and debrief sessions, and build a shared understanding.
How to Enroll as a Team