Download Syllabus
Activating Strategy
Human-centered approaches for bringing strategy to life
Go Deeper with Certificate Programs
Activating Strategy is part of one certificate program:
Meet Your Instructors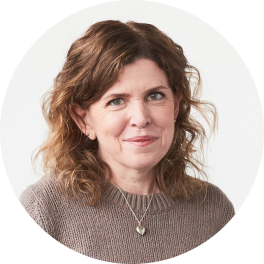 Jennifer Riel
Partner & Global Director of Strategy at IDEO
Jennifer has led strategy processes at large public and private sector organizations around the world. She advises senior leaders at several Fortune 100 companies and teaches creative problem solving and innovation at the Rotman School of Management. She co-authored Creating Great Choices with Roger L. Martin.
More About Jennifer
Iain Roberts
Former Partner & Chief Operating Officer at IDEO
As COO of IDEO, Iain helped the company navigate organizational complexity and worked to give designers the creative agency to make a positive impact in the world. Throughout his tenure at IDEO, Iain has led multiple design practices and stewarded some of IDEO's largest relationships with Fortune 100 companies. He holds a master's degree in industrial design engineering from the Royal College of Art and a bachelor's degree in aeronautical engineering from Southampton University.
More About Iain
Frequently Asked Questions
Collaborate with a Global Community
Work with Expert Coaches
Our teaching team has extensive applied industry knowledge. They'll help deepen your understanding and application of the course content by facilitating written discussions, live video moments, and assignment feedback.
Expand Your Network
Join virtual live discussion groups for deeper conversation, reflection, and connection led by teaching team members and available multiple times a week across time zones.
Receive Feedback
Gain tips, techniques, and a downloadable feedback guide; and share and receive feedback on assignments from peers.
Learn more about the
IDEO U Learning Experience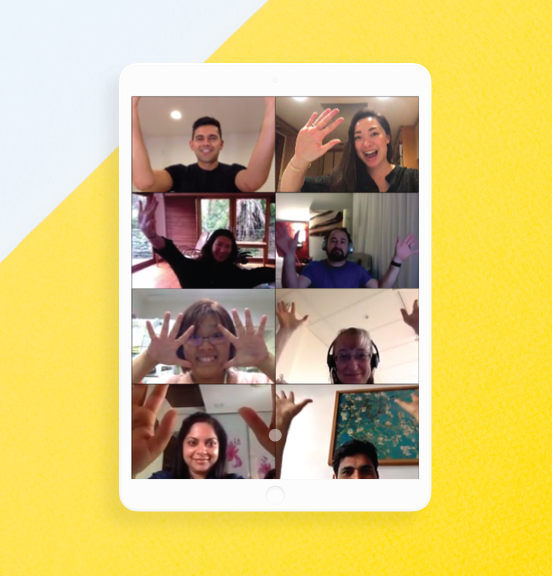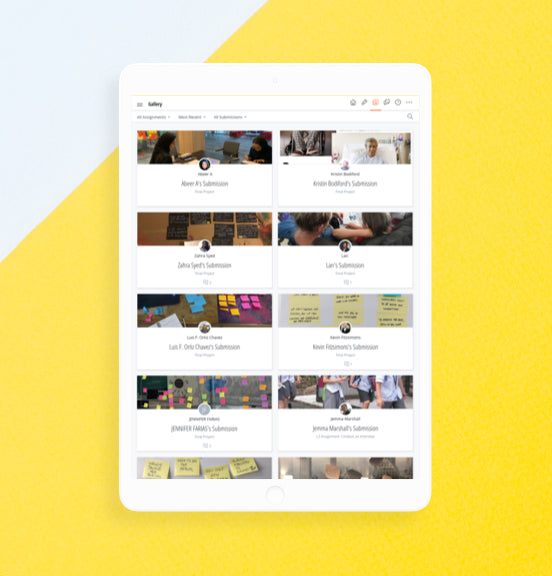 Loved by Learners Across the Globe
Activating Strategy
Cohort Course
"It was a great experience. It helped me feel unlocked, and most importantly helped me embody moving with confidence despite the uncertainty of a new role and a new strategy—and I am spreading the love."
Activating Strategy
Cohort Course
"The course introduced me to many new tools and frameworks that are directly applicable in my work. There were lots of aha moments for me and new connections in my thinking. I have what I need to practice and become skilled at this, and have a well-rounded understanding of the concepts."
Activating Strategy
Cohort Course
"IDEO U has taken such care around every detail and it shows. TAs were very well prepared and engaged in the meetings. It was evident that the course was designed with many different learning modes in mind. The tools that spoke to me were easily accessible and served their intended purposes."
Activating Strategy
Cohort Course
"I'm very happy with the learnings from this course. It's a great complement to IDEO U's Designing Strategy course, as it offers a roadmap on how to execute strategy through people."
Learners Also Purchased
Make strategy accessible and actionable using principles of human-centered design

Certificate Program

2-3 Months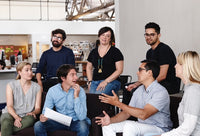 Enroll As a Team
The practice and application of design thinking, innovation, and creativity is highly collaborative and team based—which is why we believe that learning is better together. Take a course as a team and develop new skills and mindsets, have deeper discussion during course kickoff and debrief sessions, and build a shared understanding.
How to Enroll as a Team