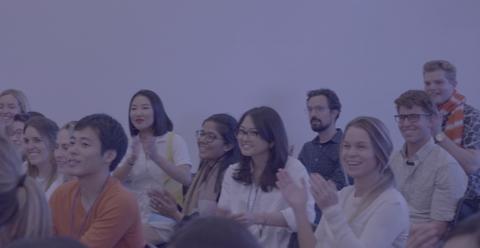 Download Syllabus
Impactful Presentations
Craft human-centered presentations that connect, resonate, and inspire
Impactful Presentations
Craft human-centered presentations that connect, resonate, and inspire
Preview Course
Go Deeper with Certificate Programs
Impactful Presentations is part of two certificate programs:
Meet Your Instructors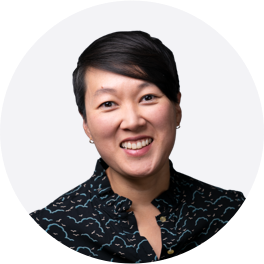 Ann Kim
Former Director of Health & Well-Being at IDEO
Ann is a design researcher with roots in anthropology and journalism. Prior to IDEO, she made documentaries for public television. Filmmaking taught her how to visually tell stories as well as how to find, edit, and shape them. At IDEO, she does the same thing, taking the raw materials—interviews, data, observations—and crafting them into stories that inspire.
More About Ann
Alex Gallafent
Senior Design Director at IDEO
Alex is a designer, theater artist, and journalist. Throughout his career, Alex has been figuring out the things audiences need and how best to bring them to life. He's presented stories on theater stages in London and New York, in broadcast journalism for the BBC, and across the world with IDEO.
More About Alex
Frequently Asked Questions
Collaborate with a Global Community
Work with Expert Coaches
Our teaching team has extensive applied industry knowledge. They'll help deepen your understanding and application of the course content by facilitating written discussions, live video moments, and assignment feedback.
Expand Your Network
Join virtual live discussion groups for deeper conversation, reflection, and connection led by teaching team members and available multiple times a week across time zones.
Receive Feedback
Gain tips, techniques, and a downloadable feedback guide; and share and receive feedback on assignments from peers.
Learn more about the
IDEO U Learning Experience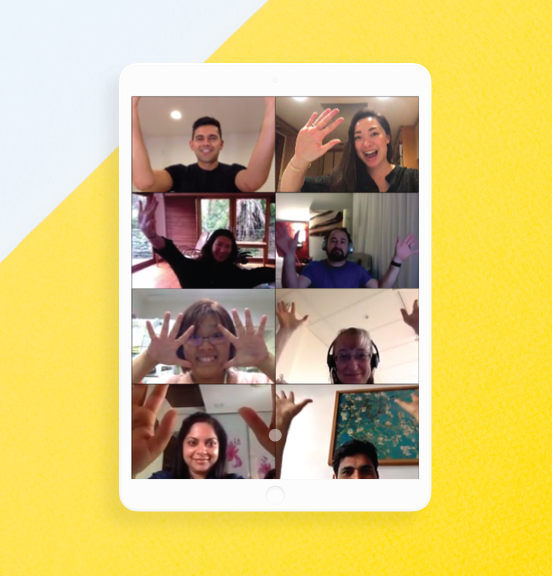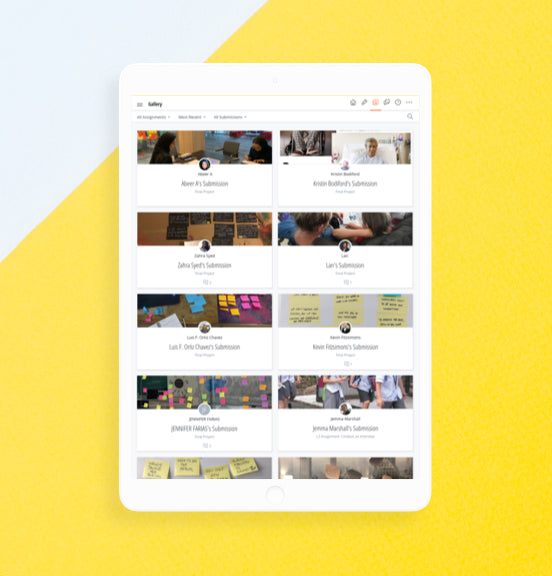 What Others Are Saying
Impactful Presentations
Cohort Course
"I've been delivering presentations my whole career, this course is game-changing for everything I knew. This course made me realize there are more creative ways to deliver a message."
Impactful Presentations
Cohort Course
"I had an aha moment when I realized that you need to focus on the shift you want your audience to make versus the content you want to say."
Impactful Presentations
Cohort Course
"Wonderful course on key elements that anyone should use to have a more memorable presentation prepared!"
Impactful Presentations
Cohort Course
"Having spent my career presenting to varied audiences, there is no doubt that most presentations are too data-heavy and the audience is lost early on. There is no one better than IDEO colleagues Ann and Alex to provide novel and impactful skills to those who present for a living….or for anyone who just wants to get better at presentation. Not only will you learn great new skills, but you will have fun doing so!"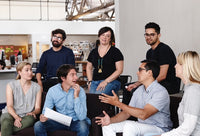 Enroll As a Team
The practice and application of design thinking, innovation, and creativity is highly collaborative and team based—which is why we believe that learning is better together. Take a course as a team and develop new skills and mindsets, have deeper discussion during course kickoff and debrief sessions, and build a shared understanding.
How to Enroll as a Team