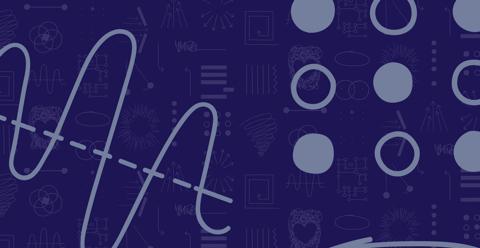 Download Syllabus
From Superpowers to Great Teams
Activate greatness in yourself and others
Go Deeper with Certificate Programs
Take your leadership skills further with a certificate program:
Meet Your Instructors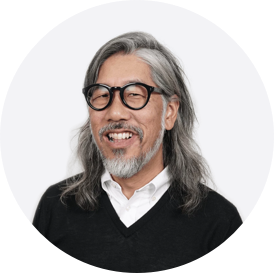 Keith Yamashita
SYPartners Chairman and Founder
Keith works with companies including Apple, IBM, Nike, and Starbucks to bring unique, human-centered approaches to business and social challenges. He is an author, essayist, and lecturer on leadership and design. He holds degrees in organizational behavior and economics from Stanford University.
More About Keith
Sara Kalick
Former Vice President, SYPartners
At SYPartners, Sara worked with clients including American Express, Planned Parenthood, Huawei, and Girl Effect to set bold visions and strategies and achieve their potential. She also helped develop a new SYPartners product, Leadfully, for emerging leaders. Sara holds a BA from the University of California at Berkeley and an MBA from ESADE Business School.
More About Sara
Deepen Your Learning
Downloadable Workbook
Receive a guide with activities, reflection questions, and supplemental resources from the course.
Superpowers Cards
Receive a complete set of downloadable superpowers cards with descriptions, tips, and shadow sides.
Ritual Cards
In Lesson 3, you'll design a ritual to help your team adopt new behaviors and mindsets, and receive a downloadable set of ritual cards you can continue to refer back to.
Certificate of Completion
After completing the course, receive a certificate of completion.
Learn more about the
IDEO U Learning Experience
Frequently Asked Questions
Loved by Learners Across the Globe
From Superpowers to Great Teams
Self-Paced Course
"The skills taught in this course need to be taught to everyone. The way we work is changing and those who embrace the change will be the ones with not just great teams but with individuals who aren't just performing at their best but who have superpowers they know how to use."
From Superpowers to Great Teams
Self-Paced Course
"It forced me to think of people and my relationships in a way that I wouldn't have otherwise. It wasn't always comfortable but that's why it was meaningful."
From Superpowers to Great Teams
Self-Paced Course
"I've enjoyed the self-paced courses and think of them as a way to remember and reinvigorate my skill-set. They're beautifully executed as well."
From Superpowers to Great Teams
Self-Paced Course
"Great experience, lovely learning interfaces for virtual on demand learning, and nicely produced videos."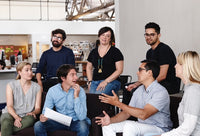 Enroll As a Team
The practice and application of design thinking, innovation, and creativity is highly collaborative and team based—which is why we believe that learning is better together. Take a course as a team and develop new skills and mindsets, have deeper discussion during course kickoff and debrief sessions, and build a shared understanding.
How to Enroll as a Team