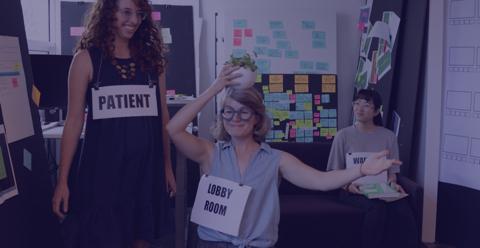 Go Deeper with Certificate Programs
Human-Centered Service Design is part of a certificate program:
Meet Your Instructors
Ilya Prokopoff
Partner & Senior Executive Organization Design Director at IDEO
Ilya launched IDEO's Organizational Design group to help leaders drive lasting change in their organizations. He has worked with Kaiser Permanente, Mayo Clinic, the Gannett Corporation, and Intercorp. Illya holds a degree in product design from the Illinois Institute of Technology.
More About Ilya
Melanie Bell-Mayeda
Former Partner and Managing Director, IDEO San Francisco
Melanie helped lead IDEO's design for change work, guiding organizations and leaders to realize their creative potential and bring value to new and emerging markets. She has worked with the North Face, Citibank, T-Mobile, and more. Melanie holds degrees from Harvard University.
More About Melanie
Frequently Asked Questions
Collaborate with a Global Community
Work with Expert Coaches
Our teaching team has extensive applied industry knowledge. They'll help deepen your understanding and application of the course content by facilitating written discussions, live video moments, and assignment feedback.
Expand Your Network
Join virtual live discussion groups for deeper conversation, reflection, and connection led by teaching team members and available multiple times a week across time zones.
Receive Feedback
Gain tips, techniques, and a downloadable feedback guide; and share and receive feedback on assignments from peers.
Learn more about the
IDEO U Learning Experience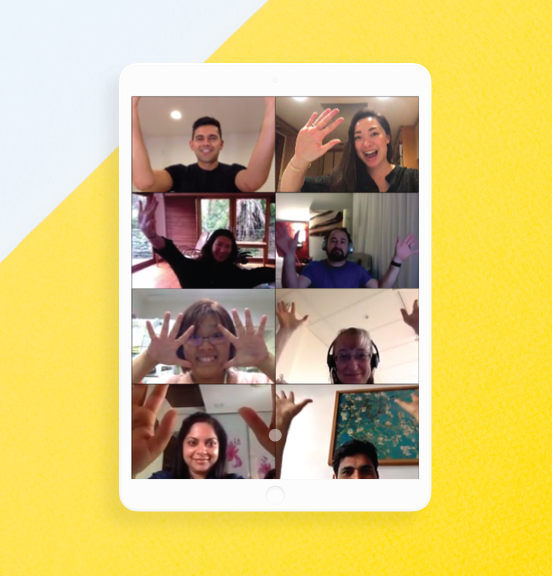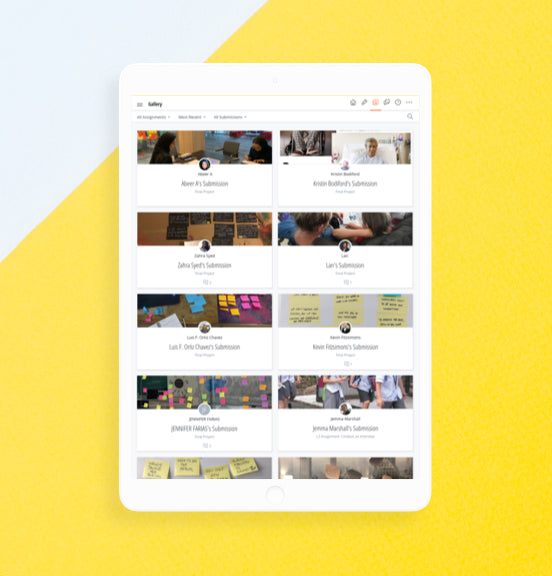 What Others Are Saying
Human-Centered Service Design
Cohort Course
"Thinking differently is simply not natural and teams have such a hard time breaking out of old patterns. The folks at IDEO are best-in-class at inspiring new thinking, coaching through ambiguity, and leading the way in birthing new ideas that make a real difference in people's lives."
Human-Centered Service Design
Cohort Course
"Almost every consumer experience has some element of service design—from navigating an airport to ordering books online. This powerful process fuses design and strategy to help you see the world differently and create new, compelling experiences. And once you learn how to think like a service designer, you have a powerful toolkit that will help you tackle almost any design challenge."
Human-Centered Service Design
Cohort Course
"I know a lot about this content, but the course really helped to push me through a new project I wouldn't have taken on otherwise. I gained confidence from the course and love meeting new people who are also interested in my favorite subject, Service Design!"
Human-Centered Service Design
Cohort Course
"The discussions, principles and the journey process is really attractive in my everyday discussions with my organization. I'm focusing more on what matters and happens in the work lives of my staff. I'm helping people journey through that experience to meet their professional goals."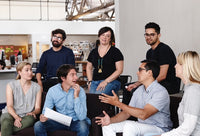 Enroll As a Team
The practice and application of design thinking, innovation, and creativity is highly collaborative and team based—which is why we believe that learning is better together. Take a course as a team and develop new skills and mindsets, have deeper discussion during course kickoff and debrief sessions, and build a shared understanding.
How to Enroll as a Team